AC Milan's head coach, Stefano Pioli, faced the media after his team's disappointing 1-5 defeat against cross-city rivals, Inter Milan, in the Serie A Derby. Despite acknowledging Inter Milan's dominance, Pioli expressed his disappointment with the heavy loss and vowed to make necessary improvements going forward.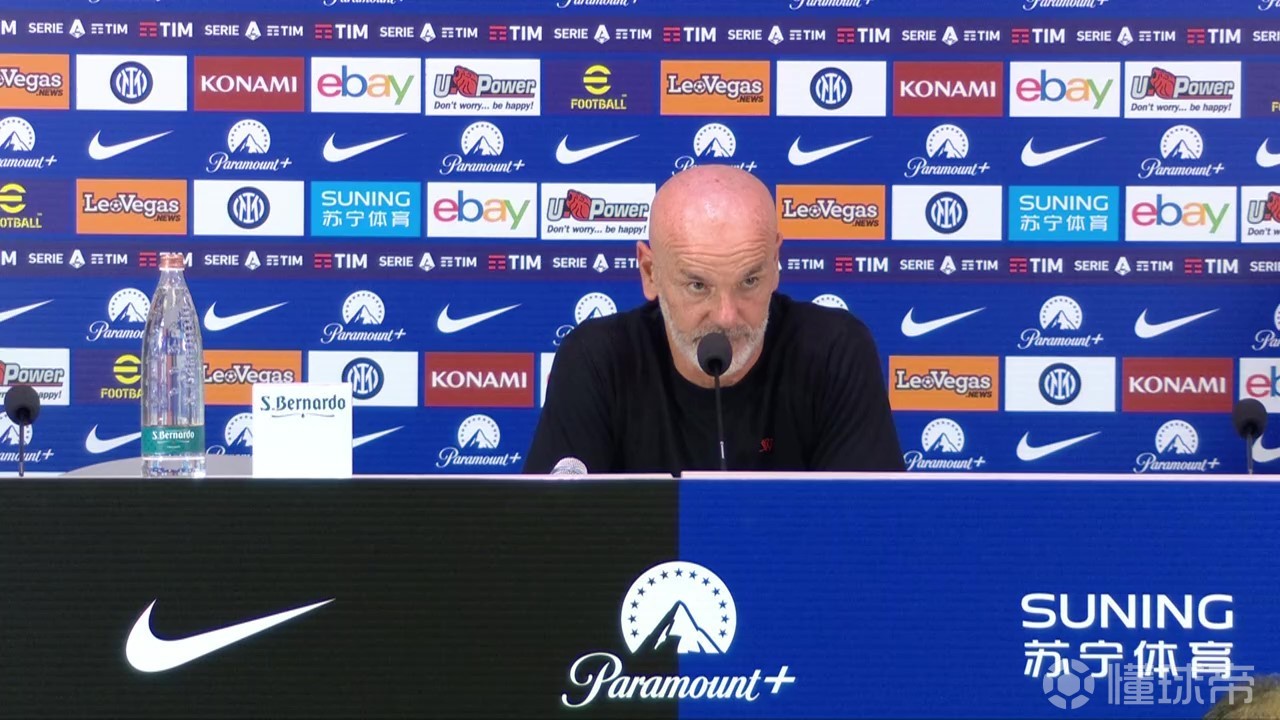 When asked about Inter Milan's strength, Pioli admitted, "Inter Milan is indeed a strong team, and we are not surprised by that. However, the result was too heavy for us considering our performance. We should not have given up. Until the score was 1-3, we showed some promising signs, although Inter Milan proved to be more cunning. We must not let our morale drop and continue to fight until the end. Although it is unfortunate, this result will still serve as a lesson for us."
Pioli was then questioned if he feels the need to apologize to the fans for the disappointing performance. In response, the coach firmly stated, "I do not believe we should apologize to the fans. Do you think we intentionally allowed Inter Milan to score five goals and lose the derby? We are sorry for the result, but apologizing is only necessary when you have not even tried to do your best."
Reflecting on AC Milan's performance in previous derbies, Pioli urged everyone to focus on the future. "We have now lost five derbies, and it is time for us to do better. We must learn from our mistakes and work harder to achieve better outcomes in the future."
When questioned about the specific issues AC Milan faced against Inter Milan, Pioli highlighted the need to handle their wing midfielders' runs better. He explained, "Their wingers often made forward runs, and it was our midfield's responsibility to deal with them. Most of their goals came from counter-attacks, so we should have been in better defensive positions while having possession. Indeed, it becomes challenging to prevent more players from getting involved in the attack when you have to retreat."
Exploring what went wrong, Pioli acknowledged the early setback in the first five minutes but praised the team's reaction and regaining of rhythm. However, he admitted, "When the scoreline became 1-3, the situation became even more difficult."When asked to explain the defeat, Pioli conceded, "This is now part of history, a negative and heavy fact we wanted to change today, but we failed because they were smarter than us."Regarding the management's message in the dressing room, Pioli revealed, "The management expressed their support for all of us, but today, we are destined to not return home with our heads held high."It is clear that AC Milan's defeat against Inter Milan has left a deep impact on Pioli and the entire team. With their heads held high, they must now regroup, address the issues, and work towards improving their performance for the upcoming fixtures, striving to bounce back stronger in the next Milan Derby.